NUCCA Fall 2023 Conference
November 2-4, 2023 | Minneapolis, MN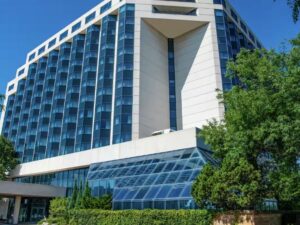 NUCCA MEMBERSHIP/CONFERENCE POLICY
To be listed in the NUCCA directory a doctor must be a member in good standing of NUCCA, and have attended at least one NUCCA Spring conference or NUCCA Fall conference during the preceding two calendar years. 
REGISTRATION CANCELLATION POLICY
If purchased as a separate item (not included in membership fees) and full price is paid for the conference:
With notice of at least 30 days, a refund will be given (less a $50 administrative fee).
If less than 30 days notice, no refund.
If less than 30 days notice and the conference is missed due to a family or emergency issue, submit a request in writing to the board as to the reasons for not attending the conference. The board can allow a credit to transfer as payment for the following conference. Rollovers are only permissible if due to extenuating circumstances and must be approved by the board on a case by case bas
You can register for the 2023 Fall Conference the following ways:
Click the 'Conference Registration (online)' button below to register online by logging into your NUCCA member account. If you have any trouble accessing your member account, please call the NUCCA office at 952-564-3056 or email info@nucca.org for assistance. 
Click the 'Conference Registration (PDF)' to download the registration PDF form and:
ADDITIONAL OPPORTUNITIES 
THURSDAY NIGHT 8pm- A Musical Journey Through NUCCA 
Join us for an evening of pure enjoyment as we pay tribute to Dr. Gregory and the NUCCA organization through the magic of music. Experience the joy of various music genres that celebrate the NUCCA legacy while sharing laughter and fun.
To make the evening even more special, we encourage you to come dressed in the attire of your favorite artist – whether it's a beloved tee shirt, a classic baseball hat, or any other cherished memorabilia. Let's celebrate the convergence of musical artistry and NUCCA's groundbreaking contributions.
Registration and Fees: Registration for this event can be selected during the online registration process. A nominal fee of $35/person applies, with all proceeds dedicated to supporting the NUCCA student education fund.
FRIDAY NIGHT BANQUET
Join us on Friday, November 3 for an evening of celebration and recognition!
You can sign up for this as part of your conference registration. Registration for the banquet is $65/person. Don't forget that Gregory Circle members & students can attend for free!
MENTORSHIP & CAREER FAIR
Each conference NUCCA hosts a career fair in the hopes to connect any recent graduates or students with doctors that currently have internships, preceptorships, or associate positions available at their practice. The Mentorship & Career Fair is scheduled for Friday, November 3rd from 12:00 – 1:00 pm. 
Doctors interested in participating in the Mentorship & Career Fair can sign up during the registration process.
All students and recent graduates seeking positions attend for FREE (no registration sign up required).
Hilton Minneapolis-St. Paul Airport
3800 American Blvd. E. 
Bloomington, MN 55425
HOTEL RESERVATIONS
NUCCA has negotiated a discounted room rate of $148 for single/double occupancy for standard King and deluxe view rooms for conference attendees. To reserve your hotel room, call (952) 854-2100 and mention NUCCA to receive the discounted rate, or click here to make your reservations online. Our hotel room block cut-off date is Tuesday, October 10, 2023.
The following room types are also offered at the rates listed below and based on hotel availability.
King Single/King Executive: $148/night
Double/Double: $148/night
SHUTTLE INFORMATION
Shuttle Service for the Minneapolis/St. Paul International Airport is available daily between the hours of 5:00am and 11:00am, then between the hours of 3:00pm – and 10:00pm. Currently, service is not available during the hours of after 11:00am but before 3:00pm. Click here for more information. 
Continuing education credit (CE) is administered by Life Chiropractic College West (Life West). Life West has applied for state credit for this year's schedule. When NUCCA receives an updated state approval listing, we will post here. 
STUDENT ESSAY CONTEST
NUCCA's Education Committee would like to give our student members an opportunity to attend conference on us! All students attending the Fall 2023 Conference are welcome to submit an essay about 'What does NUCCA means to me?' – please submit your essay to info@nucca.org by October 2, 2023. Our Education Committee will select one winner who will be notified at the start of conference.
SCHOLARSHIP OPPORTUNITY
Students and recent graduates have the opportunity to submit a scholarship application to receive $500, which will go towards your registration and meals at confernece. To view criteria and full information on the Dr. Robert Goodman Memorial Scholarship, please click here. The deadline for submissions to info@nucca.org is October 2, 2023. 
COMPLIMENTARY HOTEL ROOMS
NUCCA provides complimentary hotel rooms during conference for students on Wednesday, Thursday, and Friday nights. If you are interested in taking advantage of one of the complimentary student rooms, please select this option when registering for conference. The deadline to sign up for a student hotel room is Tuesday, October 10, 2023. 
Please note: Student rooms will have up to four students per room. No exceptions are able to be made at this time. 
Annual Sponsors & Exhibitors
We are excited to welcome back our full Annual Sponsor and exhibitor opportunities for the 2023 Fall Conference! 
Annual Sponsorship Opportunity: Click here to view the full listing of our sponsorship opportunities.
Friday Night Banquet Sponsor: $6,000
Includes complimentary seating at the banquet table on Friday evening, the opportunity to give a 10-minute "infomercial" at the event, vendor space throughout the conference, signage on tables, corporate banner display, recognition on conference materials and NUCCA website.
Cocktail Hour Sponsor: $3,500
Includes the opportunity to give a 10-minute "infomercial" at the Thursday evening event, vendor space throughout the conference, signage on reception tables, corporate banner display, recognition on conference materials and NUCCA website.
Exhibitor Space: $1,000
Each exhibitor receives a six-foot skirted table for display, trash can, and two chairs. Click here to fill out the online exhibitor form and reserve your spot. Exhibitor space is limited, so please submit your application early!
Promotional Display: $250
Unable to attend? Let us promote your products and services to everyone attending by providing a company flyer, coupon, or postcard and we'll set a promotional display for you. 
Folder Insert: $250
Promote your products and services to every conference attendee by providing a company flyer, coupon, or postcard to be inserted in each conference attendee folder or handed out at time of registration.
In-Kind Donations
Consider in-kind donations for our conference participants to use while at the conference such as pens, notepads, and highlighters. Or donate of your product, services, or gift certificate for raffles and/or fundraising.
Thank you to our 2023 Annual Sponsors
(to date)