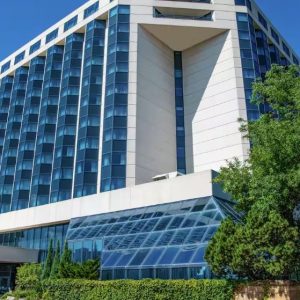 Registration Open!
2023 Fall Conference
November 2-4, 2023
Hilton Minneapolis-St. Paul Airport
3800 American Blvd. E.
Bloomington, MN 55425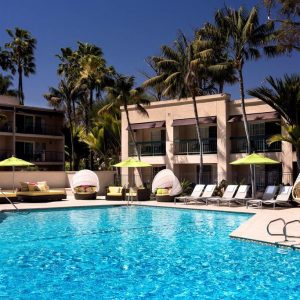 Save-the-Date!
2024 Spring Conference, April 25-27, 2024
Hyatt Regency Newport Beach
1107 Jamboree Road
Newport Beach, CA 92660
Upcoming Regional Workshops
The Gregory Standard 2.0
We're excited to announce a NUCCA Regional Workshop with Dr. Marshall Dickholtz, Jr. The course aims to help you achieve exponential growth in the NUCCA technique, becoming more proficient in your natural self-expression. It is not just about acquiring more knowledge, but about experiencing a breakthrough in your approach to reducing the ASC and taking effective actions within that new realm.
The intention of this three-day course:
To have a breakthrough in your ability to more effectively correct the atlas subluxation complex.
To develop an effective triceps pull, and a more thorough understanding of the mechanics of the subluxation while developing yourself on a path of mastery in the NUCCA work. 
Sports psychologist and athletes agree that performance is approximately 90% mental. This course will address the physical, psychological and ontological components designed to create a foundation of ongoing development as an outcome of one's natural self-expression. 
To create a natural pathway to optimal performance toward the doctor's own development, discovery and understanding of the ASC, its complexity and correction.

Space for this workshop is limited to 16 doctors, so get registered today!
When:
Thursday, February 1 – Saturday, February 3, 2024
Agenda (subject to change):
Thursday, February 1: 9:00am – 9:00pm. Breaks will be offered for lunch and dinner.
Friday, February 2: 9:00am -5:00pm. Lunch at the hotel will be provided. Dinner at Buffalo Chip Saloon in Cave Creek, AZ along with dancing and the rodeo with bull riding (please note that it is not recommended to ride the bulls.)
Saturday, February 3: 10:00am -9:00pm. Breaks will be offered for lunch and dinner.
Sunday, February 4 (optional): Golfing is available for an additional cost at Desert Mountain Club. Coordinate with Dr. Dickholtz if you are interested.
Please note meals will be provided for lunch and dinner breaks.

Location:
Hampton Inn Carefree (Located 40 minutes from Phoenix International Airport PHX)
2 Easy Street
Carefree, AZ 85377a
480-476-9200
Lodging: 
Hampton Inn Carefree
2 Easy Street
Carefree, AZ 85377
More information to come for booking under the room block. Please note that this is a winter destination and rooms may not be available at the hotel for late registrations.
Instructors
Dr. Marshall Dickholtz, Jr., NUCCA Board Certified
Dr. Daiki Ishiyama, NUCCA Board Certified (assisting)
Registration
$775/person
Attendees should be doctors engaged in NUCCA Certification (Level I, Level II, or Level III)
Attendees should bring one set of pre-and post x-rays of a challenging case or that you have some concerns or questions about.
Anticipate extended hours demanding the doctor's complete engagement. This is not a passive lecture-style class; active participation is essential, and it deviates from the conventional approach of repeating familiar conference steps.
Registration is limited to the first 16 registrants – sign up early!
Settleback Sessions – from NUCCA's Collegiality Committee
Exciting Announcement:
Upcoming NUCCA Settleback Session on October 4th!

We are thrilled to invite you to our upcoming NUCCA Settleback Session taking palce on October 4th. This event promises an hour filled with insightful introductions, introspection, and engaging conversations centered around specific upper cervical care.

Our distringuised panel will feature doctors ranging from those early in their practice journey to seasoned veterans. They will share insights and golden nuggets about life as a NUCCA practitioner. 

Who should attend?
Students seeking guidance for their future careers
Students wondering if NUCCA is the right path to serve patients with diverse conditions
STUDENTS!
Doctors in search of direction for their professional journey
Doctors curious about NUCCA as a means to address a wide range of patient conditions
DOCTORS!

DETAILS:
When: Wednesday, October 4th, at 6:00pm PST / 8:00pm CST
Platform: Zoom (Access details will be emailed to all registered attendees on the day of the event)
Speakers: Drs. Corey Burt, Don Erwin, Amninder Gill, Terry McCoskey, Reanna Plancich, and Gary Thomson
If you are interested in holding a NUCCA Regional Workshop near you, please click the button below to fill out the online request form. If you have any questions, please reach out to the NUCCA Office at 952-564-3056 or email info@nucca.org.
Please note: Workshops should take place during the summer or winter months to not interfere with conference attendance. (Summer: June, July, August / Winter: December, January, February)
In consultation with the Education Committee, Dr. Glen Cripe, Dr. Tym Flory, and Dr. Jeff Scholten met regularly in 2018 to conceptualize an enhancement to the methods by which NUCCA doctors are trained.
Regular conference attendance is still crucial, however, the development of kinesthetic, clinical, and research excellence requires the availability of more frequent mentorship opportunities. To this end, we will begin to test the desire of our membership for NUCCA Approved Regional Workshops over the next few years. The first beta version of these workshops occurred in February 2019 in Newport Beach, facilitated by Dr. Glen Cripe. More workshops will be offered regionally in the Winter of 2020. Tentative plans exist for Atlanta, Seattle, LA, Orange County and San Francisco.
If you are a NUCCA Credentialed Instructor, a Diplomate in Chiropractic Craniocervical Junction Procedures (NUCCA), or have special post graduate expertise and have an interest in understanding more about how you can get involved and provide NUCCA Approved Regional Workshops, please contact Dr. Jeff Scholten, Dr. Tym Flory or NUCCA.
Upcoming NUCCA Conference Dates
Spring 2024 Conference: TBA
Fall 2024 Conference: November 7-9, 2024 in Minneapolis, MN