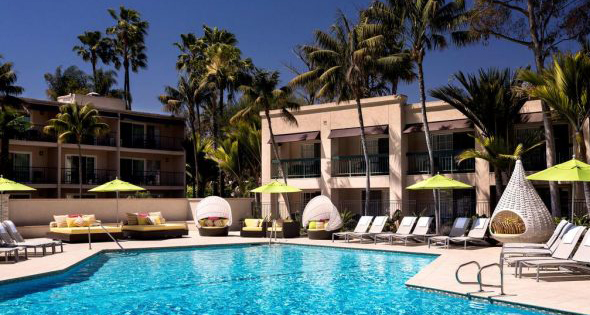 We can't wait for you to join us for our 2023 Spring Conference in Newport Beach, CA, April 27-29. Head to the conference page to view the schedule, register and make your hotel reservations.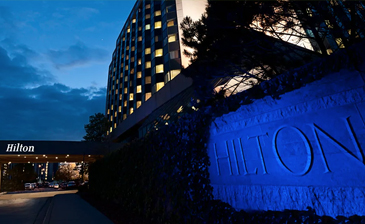 Save-the-Date!
Fall Conference, November 2-4, 2023
Hilton Minneapolis-St.Paul Airport
3800 American Blvd. E.
Bloomington, MN 55425
Upcoming Regional Workshops
NUCCA has a great regional workshop scheduled for February! See below for details on each workshop and get registered today! 
The Gregory Standard
The Gregory Standard is not just a post measure on an x-ray. It is a place to come from in one's personal development and commitment toward the delivery of patient care which targets the maximal reduction of the C-1 subluxation complex. It can be said that it is a stand one takes for their own ongoing growth, values, contribution and self-expression in the NUCCA work.
The intention of this three-day course:
To have a breakthrough in your ability to more effectively correct the atlas subluxation complex.
To develop an effective triceps pull, and a more thorough understanding of the mechanics of the subluxation while developing yourself on a path of mastery in the NUCCA work.
Sports psychologist and athletes agree that performance is approximately 90% mental. This course will address the physical, psychological and ontological components designed to create a foundation of ongoing development as an outcome of one's natural self-expression.
To create a natural pathway to optimal performance toward the doctor's own development, discovery and understanding of the ASC, its complexity and correction.
When: 
Thursday, February 16 – Saturday, February 19, 2023
Location & Lodging
Hampton Inn Carefree (located 40 minutes from PHX airport)
2 Easy Street
Carefree, AZ 85377
(480) 476-9200
(More information to come regarding room block rates and reservations)
Instructors
Dr. Marshall Dickholtz, Jr., NUCCA Board Certified
Assisting: Dr. Daiki Ishiyama, NUCCA Board Certified
Registration
$775/person
Click here for additional information about registration restrictions. 
Space is limited to 15 doctors, so get registered today! 
Settleback Sessions – from NUCCA's Collegiality Committee
Our Settleback Sessions are designed to take the conversations that would normally happen in the hallways and hotel restaurants/bars at NUCCA conferences and make them digital. Our hope is to discuss all things Philosophy, Art, Science, and Business through a variety of speakers! Our desire is that you would leave each call inspired and encouraged both personally and professionally.

Join us for our next Settleback Session on Wednesday, December 7th, at 8pm CST. Dr. Barbara Read will be discussing the brand new NUCCA online modules. She will get into the details of the modules, how to access the modules, how the NUCCA clubs will be able to utilize, and also the best practices for new or seasoned doctors to use the modules in between conferences. There will also be time for Q&A! Don't miss out on this discussion!

DETAILS:
When: Wednesday, December 7th, at 6:00pm PST / 8:00pm CST
Where: Zoom (access details will be emailed the day of to all registered attendees)
Speaker: Dr. Barbara Read
If you are interested in holding a NUCCA Regional Workshop near you, please click the button below to fill out the online request form. If you have any questions, please reach out to the NUCCA Office at 952-564-3056 or email info@nucca.org.
Please note: Workshops should take place during the summer or winter months to not interfere with conference attendance. (Summer: June, July, August / Winter: December, January, February)
In consultation with the Education Committee, Dr. Glen Cripe, Dr. Tym Flory, and Dr. Jeff Scholten met regularly in 2018 to conceptualize an enhancement to the methods by which NUCCA doctors are trained.
Regular conference attendance is still crucial, however, the development of kinesthetic, clinical, and research excellence requires the availability of more frequent mentorship opportunities. To this end, we will begin to test the desire of our membership for NUCCA Approved Regional Workshops over the next few years. The first beta version of these workshops occurred in February 2019 in Newport Beach, facilitated by Dr. Glen Cripe. More workshops will be offered regionally in the Winter of 2020. Tentative plans exist for Atlanta, Seattle, LA, Orange County and San Francisco.
If you are a NUCCA Credentialed Instructor, a Diplomate in Chiropractic Craniocervical Junction Procedures (NUCCA), or have special post graduate expertise and have an interest in understanding more about how you can get involved and provide NUCCA Approved Regional Workshops, please contact Dr. Jeff Scholten, Dr. Tym Flory or NUCCA.
Upcoming NUCCA Conference Dates
Spring 2023 Conference: April 27-29, 2023 in Newport Beach, CA
Fall 2023 Conference: TBD in Minneapolis, MN