NUCCA Fall 2022 Conference
In-Person: October 27-29, 2022
Virtual: October 27 - December 18, 2022
Please note: All in-person attendees will have full access to the virtual conference. Access details for the virtual conference will be sent to all registrants the week of October 27.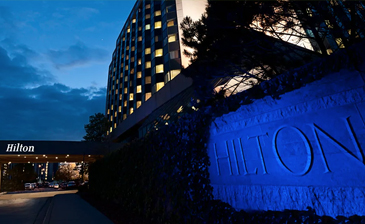 NUCCA MEMBERSHIP/CONFERENCE POLICY
To be listed in the NUCCA directory a doctor must be a member in good standing of NUCCA, and have attended at least one NUCCA Spring conference or NUCCA Fall conference during the preceding two calendar years.
REGISTRATION CANCELLATION POLICY
Due to the nature of this conference and the flexibility it offers, no refunds will be given at any time.
You can register for the 2022 Fall Conference the following ways:
Click the 'Register Now' button to register online by logging into your NUCCA member account. If you have any trouble accessing your member account, please call the NUCCA office at 952-564-3056 or email info@nucca.org for assistance.
Click the 'PDF Registration Form' to download the conference registration PDF form and:

Email completed forms to info@nucca.org
Fax completed forms to 877-558-0410
Virtual Conference: Click here to view the class schedule for the virtual conference & class descriptions.

Continuing education credit (CE) is administered by Life Chiropractic College West (Life West). Life West has applied for state credit for this year's schedule for both in-person and on demand.
Click here for a listing a CE state approvals for both the in-person and virtual conferences (as of 10.13.22)
Virtual Career Fair
Each conference NUCCA hosts a career fair in the hopes to connect any recent graduates or students with doctors that currently have internships, preceptorships, or associate positions available at their practice.
To sign up and participate in the virtual career fair, click here. 
Fall 2022 Conference Exhibitors