5 UPPER CERVICAL RESEARCH ARTICLES YOU NEED TO KNOW AND COMMUNICATE TO YOUR PATIENTS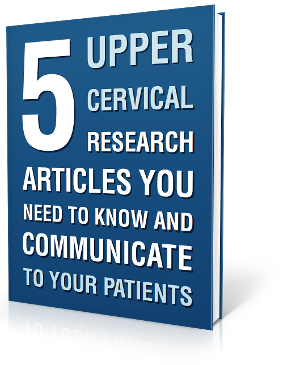 Upper cervical research has the power do many things for you and your practice including increasing your confidence, certainty and clarity. But do you know the most important research projects that have been completed? And if you do are you regularly communicating those to your patients? In this free report from NUCCA we will break down 5 of the most important upper cervical research articles you need to know and communicate to your patients.
In this report you will learn research that demonstrates:
Upper cervical is SAFE
Upper cervical IMPACTS HEALTH whether someone has pain or not
Research that demonstrates upper cervical improves QUALITY OF LIFE
Upper cervical IMPROVES THE IMMUNE SYSTEM
How SATISFIED ARE UPPER CERVICAL PATIENTS with their care
And much more
Who is this report for?
The student who is considering upper cervical as their focus in practice
The chiropractor who is considering shifting their practice to upper cervical specific
The Upper Cervical Doctor who wants to improve their confidence, certainty and clarity
So go ahead and put your name and email in the form to the right and push the button to get instant access to this free report from NUCCA.
****As a special bonus we will also send you all 5 of the research articles in PDF format****